Investment Professionals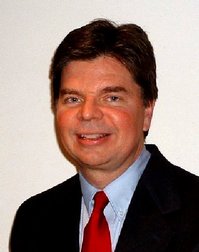 John Frankola, CFA
President and Portfolio Manager
John Frankola has 38 years of experience in the investment and financial management fields. He is currently President and Portfolio Manager of Vista Investment Management, LLC, a registered investment adviser. Vista focuses primarily on high net worth and institutional clients, who are seeking a diversified portfolio strategy and a high level of service.
Prior to establishing Vista, John worked for 14 years for a regional investment firm where he held the positions of Research Analyst, Research Director and Senior Portfolio Manager. In addition, John served for three years on the firm's Management Committee and four years on its Board of Directors. John headed the firm's Asset Management division, from its inception in January 1994 until his departure. John also served on the Securities Industry Association (SIA) Investment Advisory Committee from 1997 to 2001.
Before he entered the investment industry, John held various financial management positions for a publicly-traded engineering and construction company. He began his career as an auditor with Ernst & Young, an international accounting firm.
John holds a MBA degree from the University of Pittsburgh and Bachelor of Science in Accounting from Pennsylvania State University. He is a Chartered Financial Analyst and a Certified Public Accountant (inactive). He has spoken on the subject of stock analysis and portfolio management on numerous occasions to investment clubs, schools and universities, and in professional continuing education programs.
John is married with three adult children. His interests include tennis, platform tennis, travel, and music.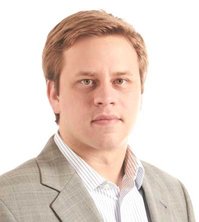 Matt Viverette
Director of Technology and Operations, Chief Compliance Officer, Research Analyst and Assistant Portfolio Manager
Matt Viverette currently serves as Research Analyst and Assistant Portfolio Manager at Vista Investment Management, primarily focusing on companies in the Financial and Technology sectors. He also serves as the firm's Director of Technology.
Matt joined Vista from the PNC Financial Services Group where he was a member of the Strategic Initiatives Office providing program management support for major initiatives that both crossed multiple lines of business and were considered top strategic priorities for the company. While at PNC, Matt worked with virtually every line of business and functional area, often interfacing with Legal and Compliance to implement changes in response to new regulatory requirements. Matt also participated in the RBC Bank acquisition and integration.
Prior to joining PNC, Matt was an Information Technology Analyst for Cancer Treatment Services International, a Pittsburgh-based oncology healthcare start-up. At CTSI, Matt supported Information Technology operations at its three domestic clinics in Arizona, California, and Florida, its corporate headquarters in Pittsburgh, and its off-site data center. Matt was also involved in the planning for CTSI's comprehensive cancer center in Hyderabad, India, which broke ground in January 2010.
Matt holds a BS in Economics from University of Pittsburgh's School of Arts & Sciences, as well as a BS in Business Administration with a Finance concentration from University of Pittsburgh's College of Business Administration. He is a licensed Investment Adviser Representative, registered in PA, FL, and CA.
Matt was a collegiate swimmer and triathlete, and has volunteered as a stroke technique coach and mentor at Sarah Heinz House Aquatics, part of the Boys & Girls Club of Pittsburgh. He remains an avid cyclist and makes every attempt to escape the Pittsburgh winter.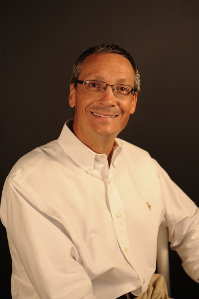 Lawrence E. Eakin, Jr.
Portfolio Manager and Research Analyst
Lawrence Eakin currently serves as a Portfolio Manager and Research Analyst for Vista. Larry brings nearly two decades of broad investment management experience. Prior to joining Vista in June 2018, he served for four years as Vice President, Portfolio Manager and Equity Analyst for Guyasuta Investment Advisors. In addition, he has held positions in various investment capacities at Federated Investors, Rockhaven Asset Management, Strong Capital Management, and Allegiant Asset Management. He also co-founded a telehealth company, Iagnosis, in 2010. He began his professional career with Westinghouse Electric holding various information analyst, software engineering, and system management positions.
Larry graduated with a Bachelor of Science degree in Computer Application Information Systems in 1986 from Clarion University of Pennsylvania, and earned an MBA with an investment finance concentration from Duquesne University in 1993.
Larry is married with two teenage sons. He is an active member in his church and is a long-standing member of the Knights of Columbus, presently serving as a Trustee and past Grand Knight. His interests include running/weight-lifting, art, wine, and spending time with family and close friends.